Aura Blockchain Consortium understands that each brand has unique aspirations and strategies. With our Aura SaaS and Aura MTM licenses, we are offering two types of solutions, each designed to accommodate the needs of the brands within the consortium.
Aura SaaS offers a user-friendly traceability platform that integrates with the Aura Private Blockchain. Tailored for brands seeking a hassle-free way to incorporate blockchain technology into their daily business operations, including supply chain management, customer service, manufacturing, sustainability initiatives, and logistics.
The Aura Multi Token Minter (MTM) enables brands to mint any tokens, on the public blockchain, to any wallet, with any utilities. MTM bridges Web2 and Web3, allowing brands to create NFTs, SBTs, and custom smart contracts on any EVM compatible blockchain.


Tailored to Brands' Needs
Every project is unique, with its own set of blockchain requirements. At Aura Blockchain Consortium, our members can blend these two solutions, crafting a tailored and optimal outcome that perfectly aligns with their needs.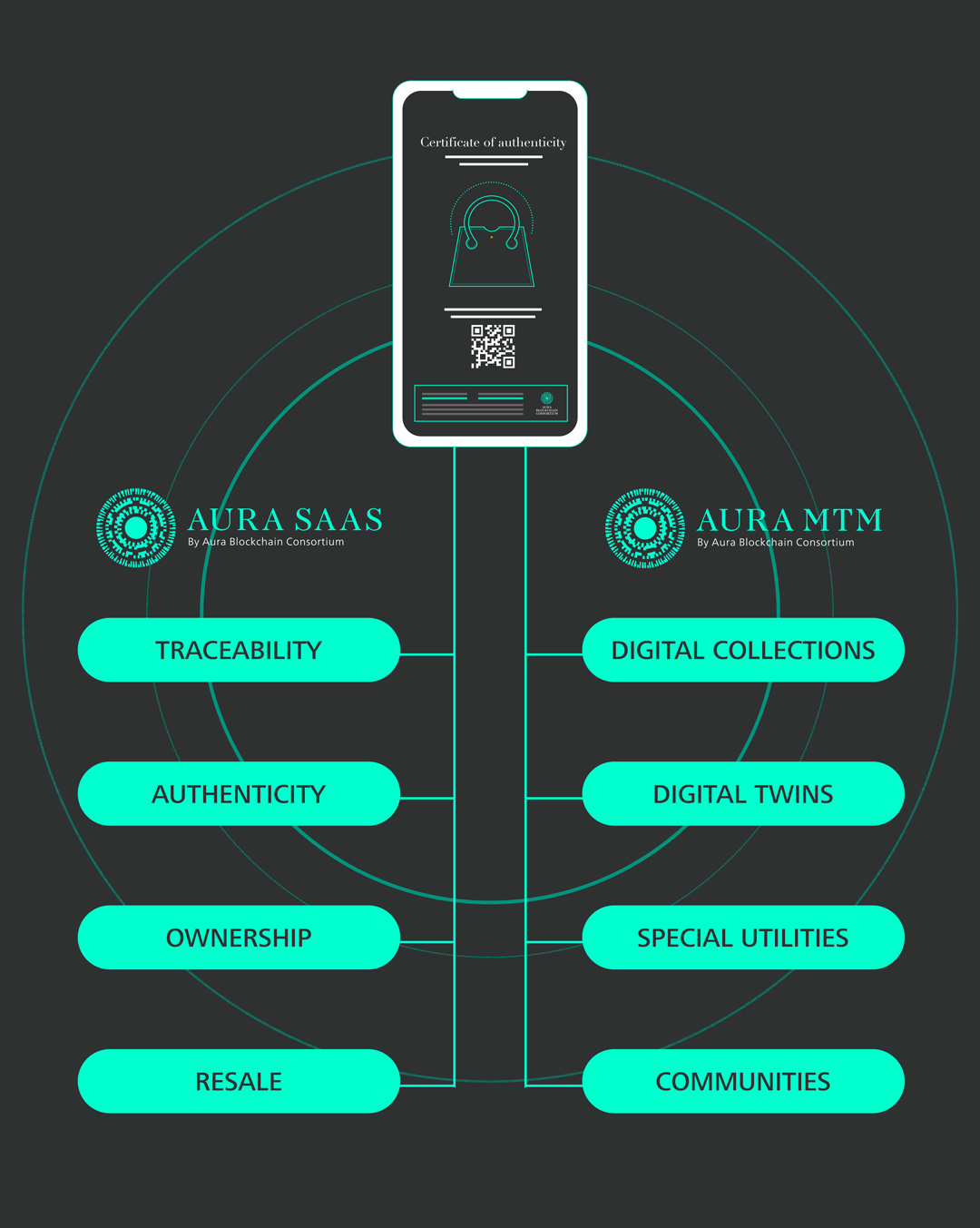 Open to Luxury Brands and Partners