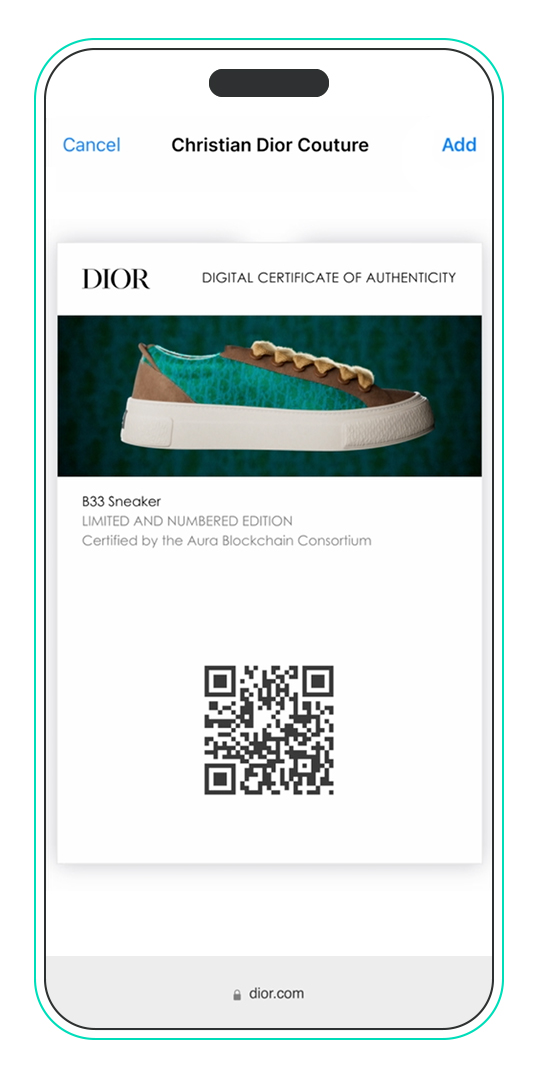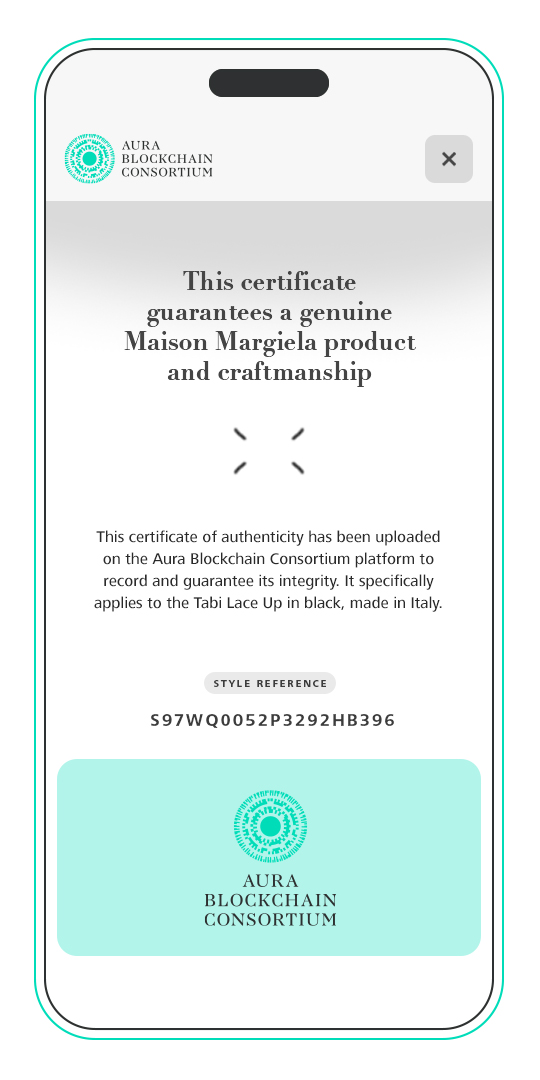 A Revolution
in the Luxury Industry
Aura Blockchain Consortium is a non-profit organization offering blockchain agnostic solutions exclusively to luxury brands.
Established by Luxury Groups (LVMH, Mercedes-Benz, OTB, Prada Group and Cartier, part of Richemont) who have united for the greater good, Aura Blockchain Consortium's mission is to create the technological standard for the luxury industry and enhance the customer experience.
The Consortium has crafted solutions for all sectors of luxury, such as fashion, jewelry, watches, automotive and more.
Made by Luxury for Luxury
The First and Leading Blockchain Solutions Provider Dedicated to the Luxury Industry
products on
the blockchain
Member Brands Using our Solutions:









Benefits of Using our Blockchain Solutions
Create unique digital identities for each product in an effort to prevent counterfeits
Supply Chain Transparency
Build trust for customers and show transparency initiatives by tracking the entire supply chain, from raw materials to the final product.
Transfer of Ownership and Resale
Facilitate seamless transfer of ownership and streamline the resale process.
Engage customers with an innovative web3 approach through digital collectibles.
Circular Economy & Sustainability
Enhance CSR & Sustainability initiatives by leveraging blockchain technology.
Unlock the power of NFTs and SBTs - where the possibilities are limitless, opening doors to a world of creative potential and CRM optimization.
Retain customers by providing a wide range of additional services, all meticulously designed to elevate the luxury experience and deepen a brand's loyalty.
Open to Luxury Brands
and Partners
We are open to all market players to take part in the association. All luxury brands, be it part of a group or independent, big or small, technical partners, third party trusted partners and supply & distribution partners can contribute to continue to raise the industry standards to drive change and increase customer trust in the brands' sustainable practices and product sourcing.